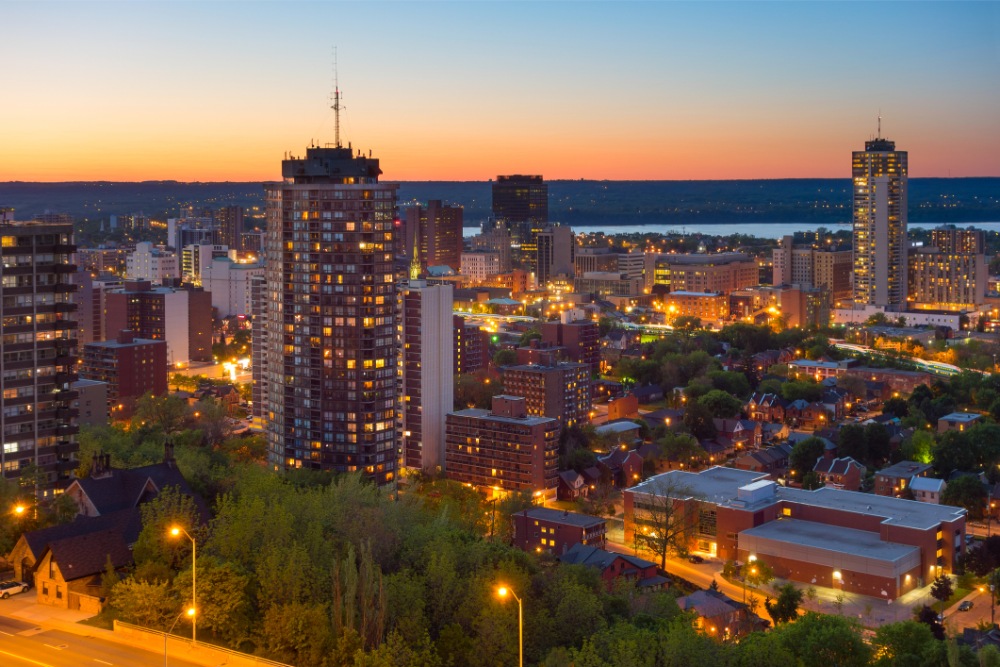 Located in Southern Ontario about 75 minutes away from Toronto, Hamilton is a mid-sized city currently home to over 776,000. The city is situated at the centre of the "Golden Horseshoe," a region that stretches along Lake Ontario's shore from Oshawa to St. Catharines. A city rooted in industrial heritage, Hamilton boasts a rich history and culture together with pristine natural surroundings. Its laidback atmosphere, dynamic arts scene, and vibrant downtown come together seamlessly to create a highly desirable living environment. Hamilton's location between Lake Ontario and the Niagara Escarpment provides unparalleled access to a wealth of attractions including parks, nature trails, art galleries, museums, and amazing shopping and dining venues, giving residents plenty to enjoy and discover. Owning a
luxury home in Hamilton
gives you the opportunity to experience upscale living in a prime location, offering a luxurious lifestyle unlike any other. Searching for the perfect high-end home that matches all of your unique needs and preferences, however, can often be a challenge. One of the key starting points is to determine the type of luxury home amenities you'd like to have. On this page, we'll take a closer look at Hamilton's real estate market as well as some of the latest trends in luxury home design and the must-have features to look for to help you on your home search.
Hamilton's real estate market
Hamilton consists of several neighbourhoods, each with its own distinct charm and character. Its downtown core is mostly home to many businesses and corporate developments, together with several new condo buildings. Surrounding Hamilton's downtown district is a collection of residential neighborhoods, most featuring early 20th-century single-family homes along serene tree-lined streets, offering a scenic, family-friendly atmosphere. Many of Hamilton's neighbourhoods feature an assortment of local restaurants, shops, and recreational venues creating a lively community feel. The city's terrific lakefront location, vibrant downtown district, top-quality real estate options, and an array of attractions all combine to provide an exceptional quality of life, making it an ideal place to call home.
Homes for sale in Hamilton, ON
Those searching for homes for sale in Hamilton will be able to find an impressive selection of homes that can accommodate nearly any type of requirement or preference. While the city's real estate market consists mostly of single-family homes, there are many condos, townhomes, and apartments to be found as well. For buyers in the market for the finest properties, Hamilton's high-end housing market features a wide variety of real estate options that are sure to satisfy.
Luxury homebuyers in Hamilton
can find many high-end properties with outstanding value, especially when compared to other markets like Toronto where similar properties could fetch double or even triple the sale price. Luxury homes in Hamilton are available in a range of elegant architectural styles such as Georgian, Queen Anne Victorian, Neo-classical, and contemporary. Homes in Hamilton's upscale market are equipped with an extensive array of luxury home amenities that are sure to impress the most discerning homebuyer. From intricate custom interior details to stunning outdoor living spaces surrounded by lush formal gardens, luxury homes in Hamilton are designed with a perfect balance of style, comfort, and convenience, offering the ultimate in luxury living.
Luxury home amenities to look for
It's the finishes and features that set luxury homes apart from other properties. Luxury properties command premium prices since they offer more space, are made from top-quality materials, and are often located in the most sought-after neighborhoods. With Hamilton's convenient location minutes away from a diverse assortment of attractions, recreational venues, and shopping and dining options, it's the luxury home amenities you choose for your next home that will shape your everyday living experience. Although trends come and go, below are several luxury home amenities that are currently in demand:
Professional grade gourmet kitchens
The kitchen is the heart of any home – it's where the family gathers, meals are enjoyed, and birthdays and holidays are celebrated. With luxury homes, kitchens are taken to another level to match the entire home. Luxury kitchen design combines the highest-quality materials, top-of-the-line appliances, and the latest technology to create attractive and functional kitchens. High-end modern features such as warming drawers, designer light fixtures, chef-grade stainless steel appliances, built-in wine fridges, and walk-in pantries all enhance everyday living, making the kitchen one of the highlights of your luxury home.
Smart home technology
With the ever-increasing amount of technological innovations, more luxury homebuilders are integrating smart home technology to help stay on top of the market. With smart home upgrades, everything's easier and more convenient than ever before. Homeowners can now lock their doors, adjust temperature and lighting, and control the alarm system through their smartphones – even if they're on the other side of the world! These cutting-edge built-in features are among the top of the list of must-haves of many luxury homebuyers. Apart from the added convenience and ease of use they provide, smart home features also help homeowners gain insight into their home's energy consumption and identify any lapses in security that may require immediate assistance.
Home offices
Home offices became a necessity because of the pandemic, and they're here to stay. More luxury homebuyers are seeking functional and inspirational spaces that can be used for working from home. When it comes to high-end properties, home offices now come with more space than they used to have in the past. Most luxury homebuyers want a home setup that allows them to focus on work, host meetings, take calls, and use virtual meeting apps like Zoom, among others. Home offices in luxury homes no longer consist of only a desk and a chair – they're now designed to be ergonomic, versatile, and comfortable for longer durations.
Designer lighting
Living areas in luxury homes are often installed with indirect lighting features such as wall-mounted up lighting and recessed LED lighting, which are ideal for creating versatile mood lighting. These indirect lighting features are often dimmable and can be enhanced with drop lights to create a cozy, inviting atmosphere during the evening. Other luxury home lighting trends that have increased in popularity in recent years include staircase handrails with integrated lighting, LED-lighted wardrobes, and narrow LED strips used to enhance and highlight unique interior features.
Versatile multifunctional spaces
In the recent past, open spaces were a common theme in high-end home design. Architects and designers are gradually veering away from this trend, partly because of the pandemic creating a need for multifunctional spaces within a home. Ever since the pandemic started, different household members have been working, doing chores, resting, and playing, all at the same time. A floor plan consisting of dedicated areas offering privacy addresses these new needs. Some luxury homes have revolving walls and dividers that can instantly turn common areas into a private spaces. These versatile floor plans are the perfect solution for luxury homes, with features like wine walls that can separate your living room from your dining room or a floor-to-ceiling bookshelf strategically positioned between two separate spaces.
Gaming rooms and home theaters
Gaming rooms and home theaters are a classic yet still sought-after feature when it comes to luxury living. These days, however, this trend is taken to greater heights with the addition of features like indoor pools, basketball courts, and elaborate sports bar-style setups with high-definition smart televisions and liquor storage. The popularity of streaming services like Netflix has made it more enjoyable for families to enjoy movie nights from the comfort of home. Home theaters can range from simple lounge areas centered on a 4K TV or full-blown private theaters with reclining seats, a projector, and even a vintage popcorn machine.
Spacious walk-in closets
A walk-in closet can add more comfort, convenience, and value to a luxury home, making it a terrific feature. With the average person spending around 15 to 30 minutes to get ready in the morning, having a walk-in closet can help reduce that time significantly. It essentially serves as a dressing room, allowing you to walk back and forth from your mirror, your closets, and your dresser, making it easier and faster to get ready. Having a walk-in closet also gives you more space for your clothes and accessories. They open up a range of storage options such as overhead shelves, racks, containers, and open space for non-clothing items. Having a room dedicated to on-hand storage makes it easier to compartmentalize your items, helping you stay organized.
Fitness rooms and wellness spaces
Spaces dedicated to fitness and wellness such as home gyms, yoga studios, and meditation rooms are now integrated into luxury home design. Like a home office, a dedicated space for fitness and wellness has become one of the most in-demand features in luxury homes. Some of the most luxurious homes come with fully equipped fitness rooms with state-of-the-art equipment, lap pools, and private saunas.
Functional outdoor spaces
Introducing the comforts of a living room and kitchen to outdoor living spaces has become an increasingly popular trend in upscale homes over the past several years. With features like living room-style seating underneath pergolas, built-in barbecues, wood-fired pizza ovens, and stainless steel refrigerators and prep areas, functional outdoor living spaces are perfect for entertaining or simply spending time outdoors, making them a luxury home must-have.
Spa-style bathrooms
Many modern luxury homes have bathrooms designed and furnished similar to spas in luxury resorts. Because of the pandemic, more and more people have started using their home's living spaces beyond their usual function. To provide homeowners with utmost relaxation after a long day, bathrooms in many luxury homes are equipped with top-of-the-line fixtures and furnishings such as sunken tubs, overhead rain showers, massage shower systems, and Jacuzzis. Many also have sophisticated pressure and temperature-controlled water systems. Another popular feature for bathrooms in luxury homes these days is smart toilets, which can be fully customized for homeowners. They come with a range of features such as heated seats, pressure-controlled massaging bidets, automated seat lifts, contactless flush systems, and even smartphone tracking capabilities. For a more spa-like feel, designers of high-end bathrooms have moved away from the conventional white tiles and monochromatic colour scheme. Rich hues, bolder textures, and more exotic raw materials are now being used. To further enhance the experience and set the mood, accent pieces typically made of glass, rattan, brass and bamboo are integrated. Mood lighting ties the entire look together to create a cohesive visual package geared towards relaxation.
Detached guest rooms
For more privacy and comfort, there's no better feature than a detached guest house, especially if you often invite relatives and friends to stay for the weekend or during the holidays. Some modern luxury homes have a detached building or separate wing dedicated to guests. Having this feature will make visiting family and friends more comfortable during their stay. Another option is an extra bedroom suite for guests, so they can have their own bathroom.
Surprise features
Your dream luxury home should be a reflection of your unique style and personality. In recent years, the concept of having harmony in spaces has become a strong trend in luxury homes. Interior design should never be boring, so unexpected elements like an impressive mural wallpaper in muted hues in your living room or a raw sculpture placed right next to a classic piano can make any luxury home stand out.
Helpful tips when selecting features for your luxury home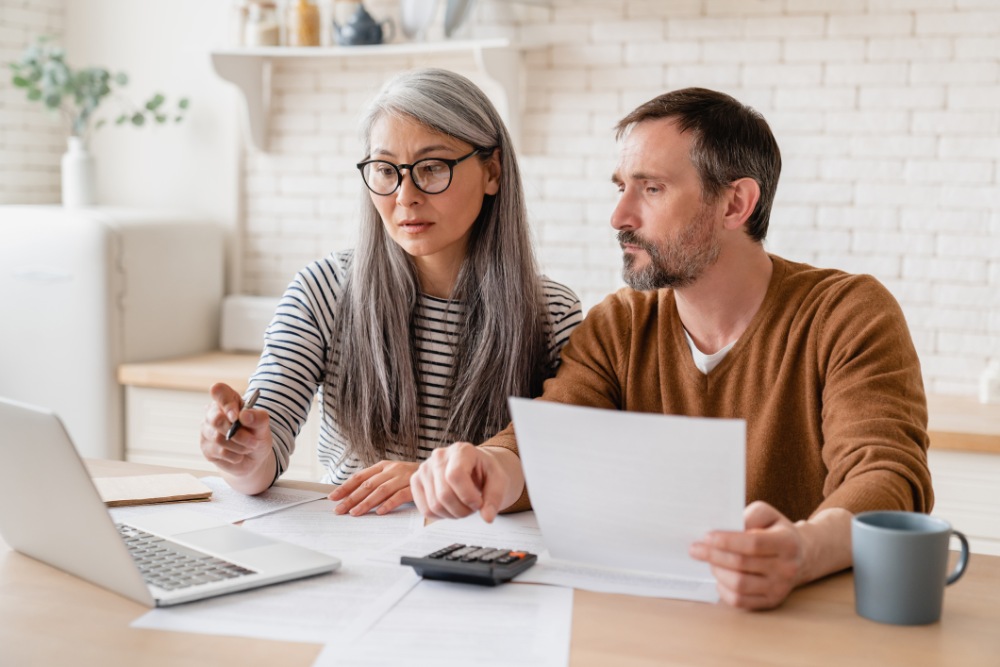 While creating a list of luxury home amenities based on your personal needs and preferences can be exciting for some, it can be overwhelming for others, given the many important decisions to be made. To help make the process less stressful, here are several helpful tips to keep in mind:
Know your must-haves
Think about the features that are most important to you and other members of your household. How many bedrooms will be ideal? Would you like more functional outdoor living spaces, or do you spend most of your time indoors? Will you need a quiet, secluded area to focus on your work? Envision your ideal lifestyle and anything you might have planned in the future and base your list of must-have luxury home amenities on this idea.
Consider the home's location
When choosing a luxury home, you want to make sure it takes full advantage of its location. For example, if the best views surrounding the home are from a specific area, consider the spaces within the home that will benefit most from those views. Think about your routine in your current home, the activities you enjoy, and the new possibilities that will open up after you've purchased a new home, and see if the property's location and surroundings will be able to enhance your lifestyle.
Check the builder's reputation
Take time to research the real estate developer's credentials before moving on to the final stages of the transaction. If possible, check previous luxury homes and developments to assess the quality of construction and timely delivery. Keep an eye on the specifications that were promised and see whether they were delivered successfully without any compromise on quality.
Choose the features that make you happy
Keep in mind that this will be your home for years to come, so be sure to select features that match your lifestyle and accommodate your personal preferences. Think about your current lifestyle and consider how it might change in the near future. What are the hobbies and activities you enjoy? If you have kids, anticipate their future needs and what they might be interested in as they're growing up. Home trends change, so be sure to decide which features appeal to you and other household members.
Find your dream luxury home in Hamilton, Ontario today!
For the finest luxury homes in Hamilton, Ontario, you'll be hard-pressed to find a more experienced and reliable team of real estate pros than
Rob Golfi
and the Golfi Team. For decades, the
Golfi Team
has established a stellar reputation for their unparalleled service, representing home buyers and sellers throughout the Hamilton, Niagara, and Toronto areas.
Start your search for the perfect high-end home with all of your must-have luxury home amenities today by getting in touch with the Golfi Team! You can reach us at 800.288.9184 / 905.575.7700 or by sending an email to RobGolfi(at)GolfiTeam(dotted)com
.