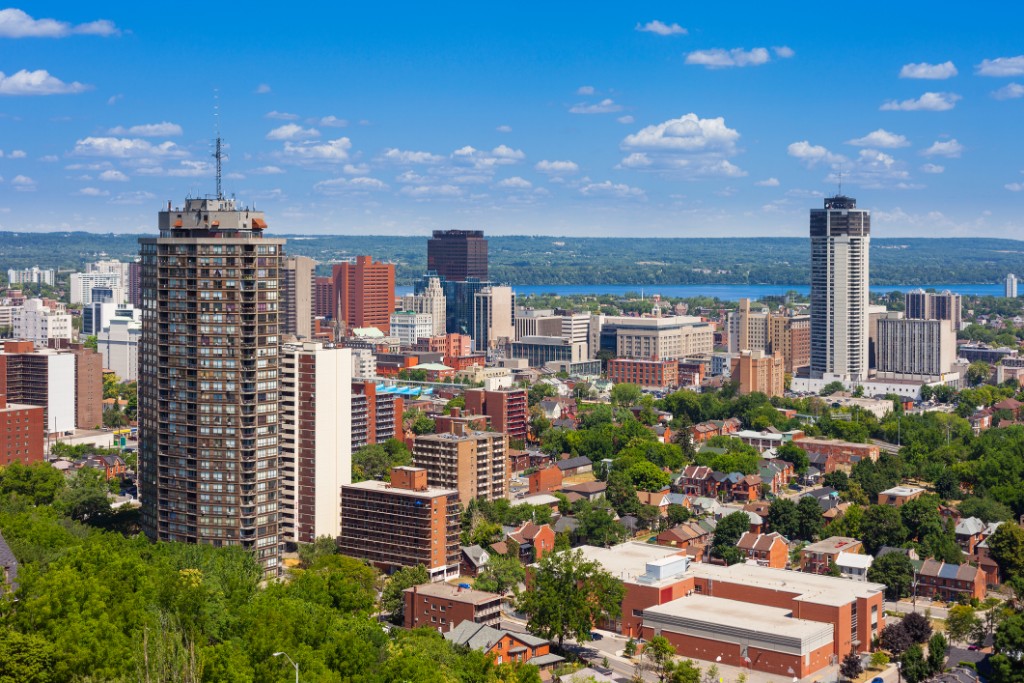 Hamilton is a port city nestled along the shores of Lake Ontario. Known for its gorgeous waterfront properties and convenient location in the Golden Horseshoe, Hamilton offers its residents beautiful suburban neighbourhoods, a thriving art and music scene, short commute and driving times, and a vast array of public beaches, trails, and green spaces. Also known as the Steel Capital of Canada, Hamilton has long established itself as a key player in the country's strong steel and heavy manufacturing industries. In recent years, however, the city has diversified its local economy. Aside from being home to major steel production companies such as Stelco and ArcelorMittal Dofasco, Hamilton also houses the Bruce Trail, the Royal Botanical Gardens, the Canadian Warplane Heritage Museum, and McMaster University. Are you ready to buy the perfect house in Hamilton, Ontario? Here is our comprehensive guide to purchasing luxury homes and investment properties this gorgeous city.
Reasons why Hamilton is the best place to buy a luxury home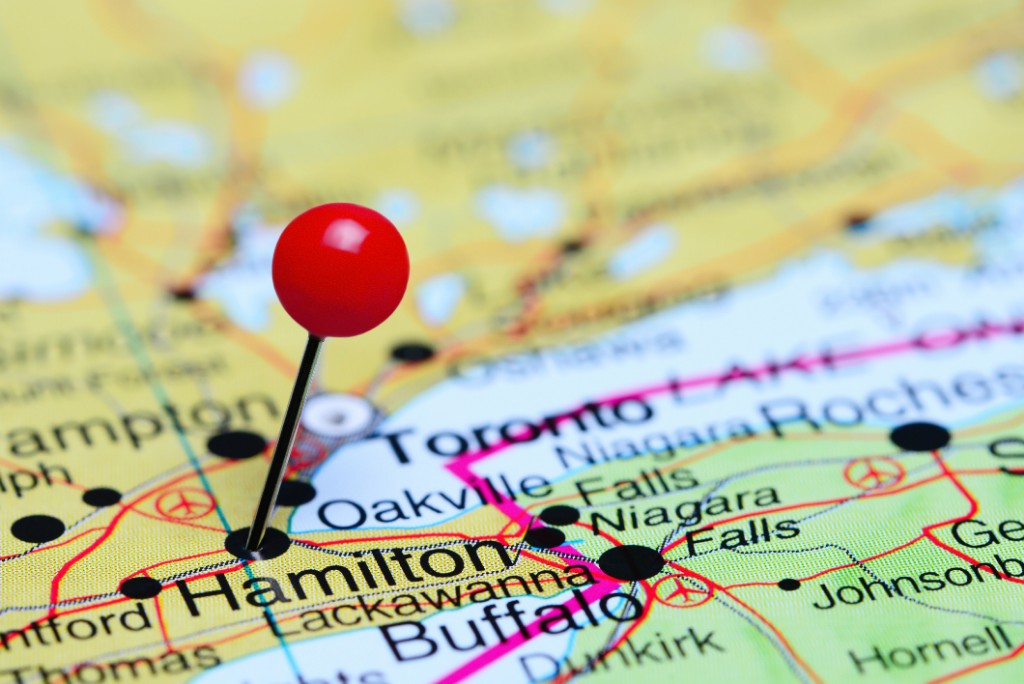 The adage about "location, location, location" is often mentioned in real estate for a reason. Homebuyers can have different priorities when it comes to purchasing luxury homes, whether it's a unique home feature like direct beach access or a specific architecture and design. But as an investment, it's wise to focus on one key aspect: the location. Any house can be renovated, remodelled, or even demolished, but your location is something that you can never change about your luxury home. The value of your property, therefore, is hinged on whether it's in a great area and neighbourhood. Luckily, buying a house in Hamilton, Ontario is a great property investment for many reasons:
Hamilton is at the heart of a thriving economic belt

Hamilton's location in the Golden Horseshoe provides its residents with the benefits of living in an economically prosperous city, without the risks that come with sprawling urban centres and densely populated areas.

Hamilton provides enough space for everyone. The City of Hamilton, including the surrounding suburban towns of Dundas, Stoney Creek, and Ancaster, is over 1,370 square kilometres in size. With a population of over 747,000, this makes it one of the largest and most populous metropolitan areas in Ontario. However, its population density only totals 544.9 per square kilometre, which allows for larger properties and more spacious suburbs.
Hamilton has a culturally diverse population. While nothing beats the diversity and multiculturalism of neighbouring Toronto, Hamilton comes close. Based on the most recent Census, Hamilton's visible minority population – which includes South Asian, Chinese, Black, Filipino, Latin American, Arab, and more – has more than doubled in the last 20 years.
Hamilton is a well-connected city. Hamilton is an attractive location for international investors because of its centrality and accessibility. Businesses, industries, and professionals have direct access to the network of highways and international rail lines that intersects Ontario. For example, the Queen Elizabeth Way allows for an easy drive to the Greater Toronto Area and Highway 401, which connects Ontario to the I-75 leading to Michigan, Ohio, Kentucky, and more.
Hamilton makes international travel easy. Hamilton is home to the John C. Munro Hamilton International Airport, and only a short drive away from the Lester B. Pearson International Airport in Toronto, and the Buffalo Niagara International Airport across the border in New York.

Hamilton has neighbourhoods for every kind of lifestyle

Hamilton is made up of gorgeous towns and neighbourhoods, each with their own unique culture and amenities. Whether you're planning to settle down in a historic single-family home or looking to purchase a beautiful waterfront property as a vacation home, Hamilton has a wide variety of communities and housing options to choose from:

Ottawa Street. Named after the main street at the heart of this neighbourhood, Ottawa Street has one of the best property values in the Hamilton real estate market. Most single-family homes have two or more bedrooms, with its own basement, garden area, and parking space. Ottawa Street itself is home to an eclectic selection of art galleries, restaurants and cafés, and boutiques.
Corktown. One of downtown Hamilton's original neighbourhoods, Corktown blends history with progress. Alongside historic buildings and homes, you can also find a selection of newly built high-rises and luxury apartment complexes. Its central location also allows residents easy access to the Hamilton GO station, as well as other methods of public transportation.
Westdale. Situated right next to McMaster University, Westdale has a warm, small-town ambiance and a vibrant college community. Here you'll find many great properties, from spacious single-family homes to chic apartment lofts. The central Westdale Village shopping area also makes it easy for residents to shop, dine, and hang out without having to travel all the way downtown.
Hamilton Northend. The Northend covers the area between downtown and the lakeshore. Consisting of apartment buildings, single-family homes, and commercial districts, this neighbourhood is home to a diverse and dynamic community. Residents and visitors alike also enjoy the amenities and activities available in the nearby Hamilton beaches.
East End. This large, suburban area is home to around 21 individual neighbourhoods, stretching from Gage Park to the waterfront. With housing inventory consisting of large single-family homes, apartment buildings, and townhouses, East End is perfect for those looking for family-oriented neighbourhoods and bigger lot sizes.
Hamilton Mountain. Stretching along the southern border of Hamilton, the residential neighbourhoods of Hamilton Mountain offer a wide range of housing options, from reasonably priced modern and historic homes to upscale estates and opulent manors.
Dundas. As one of the neighbouring towns amalgamated into Hamilton in 2001, Dundas is known for its one-of-a-kind shopping and dining scene. Home to a bohemian and free-spirited community, Dundas provides an assortment of renovated and repurposed historic buildings turned into apartment lofts, artisanal shops, breweries, and cafés. Its local housing market also consists of large single-family homes, which are perfect for families, young professionals, and retirees.
Stoney Creek. Culturally diverse and inclusive, Stoney Creek is a town with a strong sense of identity and community. Located along the lakeshore east of Hamilton, the community promises homeowners and investors a great selection of waterfront properties and new condominium developments. The town is also conveniently located along the Queen Elizabeth Way, providing commuters and professionals easy access to Toronto, Burlington, and downtown Hamilton.
Ancaster. Despite being one of the oldest settlements in Ontario, the Ancaster real estate market has a wealth of high-rise condominium properties and new construction homes. Its convenient location near downtown Hamilton, as well as its easy access to GO transit links, makes this town a great place for professionals and their families to settle down in.

Hamilton has a wealth of investment opportunities

Hamilton's real estate market has great investment potential.Canadian real estate prices are expected to rise by 9.2% in 2022, with inter-provincial migration continuing to be a key driver of housing activity in various regions. Ontario's real estate market is projected to have a consistent price growth, which makes it a solid and secure area for investment. In addition, Hamilton has averaged over $1 billion in building permit values, providing numerous tax benefits and financial programs that help property owners and developers in offsetting renovation and construction costs.
Moreover, the city has a highly diversified economy. Hamilton is the ninth largest regional economy in Canada, and one of Ontario's global cities. The Conference Board of Canada has even ranked Hamilton as the top city nationwide for economic diversity. While it's known for its manufacturing industries, the city has also experienced escalated growth in areas such as life sciences and the service industry. Major companies such as Amazon, IBM, Stryker, Nokia, Fraunhofer, and Maple Leaf have also invested in its revitalised downtown core.
Local industries are also on an upward trend. Hamilton is a powerhouse in Canada's manufacturing industries, particularly in steel, construction, agri-food, and chemical engineering. At the same time, the city is experiencing exciting developments in the service industry, with more restaurants and specialty bars adding to the diversity of Hamilton's food scene. Its central and well-connected location makes for a business-friendly environment as well, even for out-of-town or international investors.
Guide to buying luxury houses in Hamilton, Ontario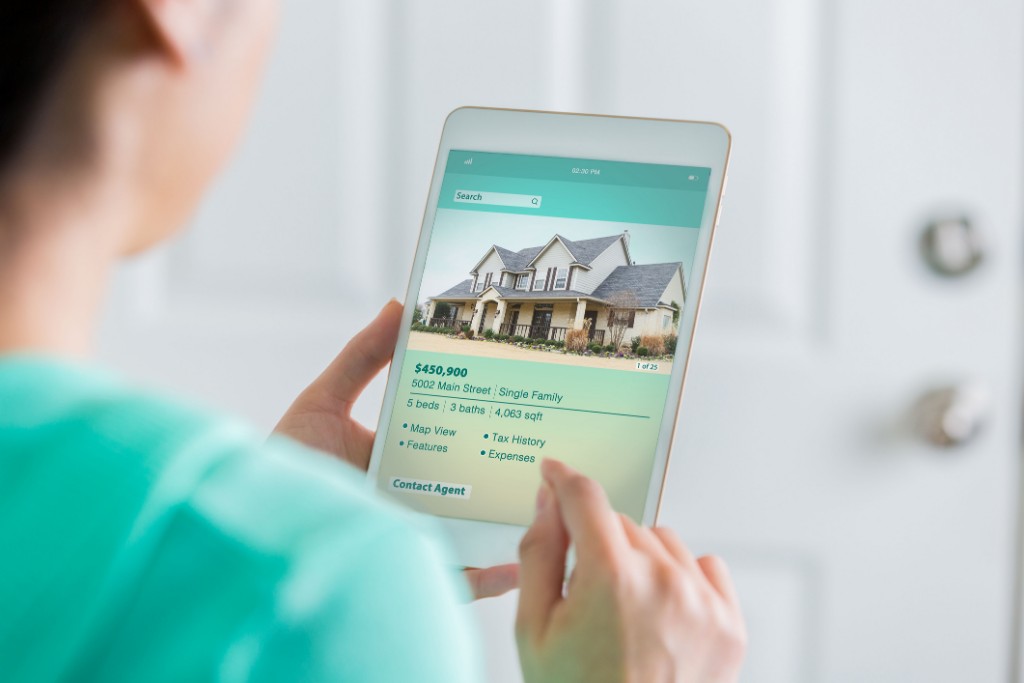 Before you start your search for the perfect luxury property investment in Hamilton, here's an in-depth guide on navigating the home buying process:
Steps to buying your luxury home
Step 1: Know your luxury market Do you want unobstructed views of Lake Ontario? Vast acreage and a secluded location in a wooded area? It's important to specify features and amenities you want in your Hamilton luxury home. While most homebuyers search for properties online or on MLS, it's better to work with a luxury real estate team like the Rob Golfi Team. Using our connections in the local, high-end market, as well as our wide global network, we can direct you to exclusive luxury properties.
Step 2: Carefully assess your options Looking for the right luxury home can be more complicated than the usual home buying process. For high-end properties, unique home features and recent renovations bear a greater weight on property value compared to traditional homes. We advise that you set aside time for a detailed property tour, so that you can review aspects such as the home's architecture, construction methods, neighbourhood, and security. Our agents at the Rob Golfi Team can also help you request the necessary Disclosure Statements and assess pricing information on comparable properties.
Step 3: Secure your finances Financing your real estate venture is often arranged through institutional lenders, including banks, trust and insurance companies, credit unions, and pension funds. It is generally advised that homebuyers should get pre-qualified for a mortgage, since this will make your offer more secure and competitive to the seller. For non-Canadians, take note that mortgage interest rates may be higher. Lenders will ask for a larger down payment – around 35% of the home value – as well as a reference letter from your bank, an employment letter showing your income, bank statements, and a Canadian credit check.
Step 4: Accomplish your due diligence Once your offer gets accepted, there are still several processes and requirements to go through. Given the high property values, purchasing luxury homes in Hamilton might require consultations with tax and financial planners, bankers, and real estate attorneys. The Rob Golfi Team is renowned for our cutting-edge marketing strategies and esteemed professional network, and we can provide solutions to all your real estate needs during the closing process.
Things to know about investing in Hamilton, Ontario real estate
The land registration system in Ontario There are two concurrent land registration systems operating in the province: the land titles system and the registry system.

The traditional registry system is the "registration of deeds" system, which only publicly records the instruments affecting the land, but does not make any statement regarding the status of the title.
The Land Registration System is operated by the province of Ontario, which guarantees titles to land within the system and subjects them to certain statutory limits. It's important to note this difference since ownership of the land is only considered transferred when it is registered in the appropriate land registration office.

Documentation in real estate transactions In Ontario, it is the seller's lawyer who prepares the closing documents necessary in the transfer of land ownership. This includes, firstly, the Sale and Purchase Agreement, which contains all the terms of the property transaction, such as the description of the land, purchase price, due diligence, warranties, other conditions, and more. Once that is signed by both parties, the buyer will conduct title searches, general home inspections, and other due diligence inquiries. The buyer's lawyer may also submit a requisition letter before the due diligence period ends, to negotiate any defects or problems that come up during the title search or home inspection.
Closing costs As the buyer, you are generally expected to shoulder the legal and due diligence costs, which may include building condition reports, valuation appraisals, environmental assessments, inquiries made to government bodies, and registration fees. You will also shoulder tax payments such as the Land Transfer Tax, Goods and Services Tax (GST), and Harmonised Sales Tax (HST).
Buying Hamilton luxury properties as a foreigner
There are little to no prohibitions or direct restrictions on foreign ownership of Canadian properties. However, take note that non-Canadian homeowners or non-resident property owners must pay a
Non-Resident Speculation Tax (NRST)
, which is 15% of the property's purchase price. The NRST applies to the transfer of land which contains 1 to 6 single-family residences, and it must be paid to the Ministry of Finance before it can be registered with the Land Registration System. The NRST may also be rebated if the buyer is an international student enrolled full-time in Canada for two years, a foreign national continuously working in Ontario for at least a year or becomes a permanent resident of Canada.
Luxury homes for sale in Hamilton, Ontario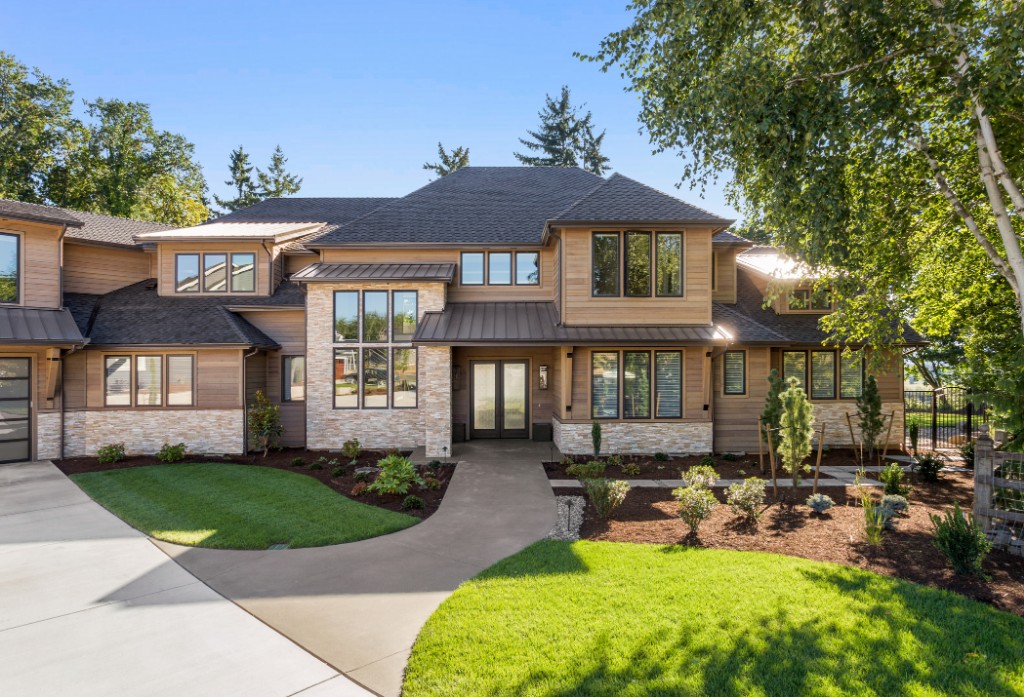 Hamilton is home to a wide range of luxury properties, from beautifully restored heritage estates to modern waterfront mansions. With its deep history and rich culture, it's not surprising to find a
diverse selection of architectural
styles. In the local high-end market, you can find Greek Revival homes, Gothic Revival or "Ontario Houses," Italianate and Queen Anne estates, Late Victorian style hybrids, as well as Colonial Revival and Craftsman style homes. When you buy a luxury house in Hamilton, Ontario, you can expect
a one-of-a kind location and expansive acreage
. Some properties offer panoramic views of the City, as well as the surrounding natural landscapes such as the Cliffview Falls, Bruce Trail, and the Escarpment Stairs. Others can have 15 to 17 acres of land with gorgeous landscaping and mature trees. There are also many waterfront properties with beach and riparian rights, or within walking distance to shopping districts, schools, and public transit. Expect
unique home features
such as grand foyers with high ceilings, sun-filled open concept layouts, hardwood flooring, and extra rooms that can be converted into a recreational room or a home office. Most luxury properties will have plenty of green space as well, often with a gazebo, flagstone patio, or an in ground pool. Not sure where to start your search? Check out these
gorgeous Hamilton luxury homes
:
32 Mitten Ct, Hamilton, ON L8W, 1C8, Canada This elegant modern home features a spacious open concept layout with hardwood flooring all throughout. Key features include a double-sided glass fireplace in the dining room and a magnificent centrepiece island in the gourmet kitchen. This property also has four large bedrooms, a recreational room, and a professional home office.
87 Jones Rd, Stoney Creek, ON L8E, 5J4, Canada This 15.47-acre property is nestled along the Niagara Escarpment, within walking distance of the Bruce Trail and Jones Waterfall. It also contains three custom-built homes in one, with a total of 9 bedrooms, 7 bathrooms, and 4 kitchens, as well as a separate barn and garage.
Call the Rob Golfi Team today!
When buying the perfect luxury house in Hamilton, Ontario, it's best to work with a
powerhouse team of real estate professionals
who specialises in high-end properties.
For over 20 years, the Rob Golfi Team has been helping clients from all over the globe with buying and selling luxury homes
. As a prestigious and world-renowned brand, our team provides extraordinary client service. By utilising cutting-edge technology and marketing strategies, as well as innovative negotiation methods, we successfully connect our buyers with the luxury home of their dreams.
Take that first step in your home buying journey by getting in touch with the Rob Golfi Team today! Call us at 905.575.07700 or email us at info(at)golfiteam(dotted)com.